"It's a very easy tool to use."
"It speed up the publication of articles."
"Now I can update the content myself!"
Published articles
18.411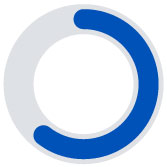 25 K
Published issues
1.125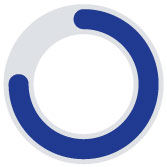 1.500
Frequently asked questions
What is Periodikos?
Periodikos is a self-service online platform that allows editors, institutions and scientific associations to quickly create sites for scientific journals aligned with international recommendations.
How did the idea come about?
Despite the billions of dollars that circulate annually in the international market for scientific publication, the reality in Brazil and Latin America is a complete lack of resources invested in scientific research and its distribution. Therefore, Periodikos emerged with the intention of stimulating scientific publication in this market, giving journals access to a quality system aligned with international recommendations. Our major distinguishing factor is offering a simple and accessible self-service platform in which editorial teams can update and manage content, without wasting scarce resources, which are so valuable in the academic field.
What types of journal can use Periodikos?
Periodikos is a system created for the publication and distribution of scientific journals. Its use should be in agreement with our Terms of Use. Sites that are created without being in conformity with these terms will be deactivated.
Can I suggest improvements and functions?
Periodikos was launched in 2017 and has already undergone many improvements. Currently, we are working to make our future improvement plan available, and in this way, everyone will be able to voice their opinion regarding what is important for their journal. However, the intention to maintain its functions in alignment with international recommendations will always be a priority. Our mission is for the user to be able to manage their content without having to worry about technical details or needing to study the international recommendations for the publication of scientific journals.
Can I manage the evaluation of the articles?
Yes, however, this task must be done by the editorial board of the journal in another platform. The Periodikos platform does not help in the evaluation. We made this decision after studying other systems that try to help at all stages from evaluation and production to publication but end up failing and become a headache for journals because of its complexity. Periodikos has the specific focus on being easy in the final stage: the publication and dissemination of scientific journals!
Can I create an archive (repository) for my university?
While Periodikos was not created with this purpose in mind, using the current resources of the system, it is possible to register the archives of different journals. Therefore, with some adjustments, it may be possible to have an archive (repository) for a number of journals. However, given the way in which the system currently functions, though it is possible, it is not advisable. We are currently looking into ways to make an environment with multiple journals and a single account possible, so stay tuned for further developments.
Periodikos is Open Source or does it use OJS/SEER?
No. While we believe in the initiative and collaborate where possible, the pace of development and the open code makes platforms vulnerable. Therefore, Periodikos uses its own code to have the freedom to realize the relevant improvements more quickly. Additionally, the fact of its being a service gets rid of the bother for the client regarding responsibilities and costs related to hosting, security updates, maintenance and development of improvements, at the same time as it offers dedicated technical support, freeing the client from having to spend hours on forums and/or contracting specialized consultants.